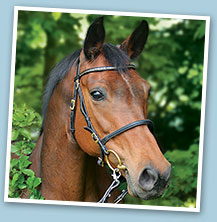 Press room
2015 press releases
Posted: 25/06/15
Are you a responsible rider? Take the petplan equine quiz and find out.
Specialist equine insurance provider, Petplan Equine is continuing its support of Hickstead for the 2015 competition season following its successful first year as official sponsor of this iconic equestrian competition venue. This year Petplan Equine is rewarding responsible riders with the chance to win a Responsible Riders kit worth £150.
Petplan Equine will again be sponsoring Ring Two, a grass arena featuring top class competition with a full programme across all main events and popular with picnicking spectators. In addition it will be bringing along its informative and educational trade stand which will be situated within the Charles Owen village - located between the car park and international arena.
A key feature of Petplan Equine's involvement at Hickstead will be the insurer's trade stand where visitors will have the opportunity to take part in Petplan Equine's new Responsible Rider's initiative.
Those who complete the Responsible Riders quiz will be entered into a draw to win a fabulous prize featuring a Harry Hall Safety First rider's gilet, hat band and brushing boots a horse first aid kit and Petplan Equine branded numnah valued around £150.
That's not all! Those visiting the Petplan Equine team at the weekend will also have the chance to meet Petplan Equine's ever popular veterinary expert, Gil Riley, who will be and on hand to answer horse owners' own veterinary queries.
Everyone visiting Petplan Equine at Hickstead will take away a free goodie bag and those who choose to take out insurance will receive a 10% discount on Petplan Equine horse and veteran policies as well as a free first aid kit.
"We're thrilled to be back at Hickstead, one of the country's premier competition venues, where we look forward to meeting horse owners and responsible riders from across the UK on our stand" explained Charlotte Collyer, senior marketing executive for Petplan Equine. "The large Hickstead audience welcomed us with open arms last year and really embraced our educational activities so we have invited Gil Riley back, added to our knowledge sharing activities with our Responsible Riders quiz and enhanced our on-stand offers - so we are really looking forward to welcoming everyone again this year" she said.
Keep an eye on Petplan Equine's social media for chances to win tickets and up-dates from the show at www.facebook.com/PetplanEquineUK
For more information please contact:
| | |
| --- | --- |
| Name | Telephone |
| Kate Hopkins | (0208) 580 8024 |
Petplan Equine offers comprehensive insurance cover for horses and ponies aged from 30 days. Established 25 years ago, Petplan Equine understands the evolving equestrian market and strives to enhance knowledge and understanding of the equine world through employing horse enthusiasts and working closely with the equine industry.
Petplan Equine is part of the Petplan brand. Founded in 1976, Petplan is the UK's largest pet insurance provider, offering comprehensive cover for dogs, cats, rabbits and horses.
Note to editors:
Media enquiries: for further information, please contact:
Andrea Worrall at The GPC by email: [email protected] t: (01608) 654040
Tilly Tayler-Levy at The GPC by email: [email protected] t: (01608) 654040