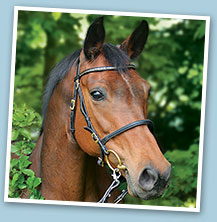 Press room
2015 press releases
Posted: 05/10/15
Nominations Open For The 2016 Petplan And ADCH Animal Charity Awards
Petplan Equine one of the UK's leading specialist equine insurance providers, is calling on the equine world to recognise the invaluable work of equine charities by nominating their favourite charity for the 2016 Petplan and ACDH Animal Charity Awards. Nominations Open on 5th October, 2015.
The awards were launched in 2013 by Petplan in partnership with the Association of Dogs and Cats Homes (ADCH) to recognise the hard work, dedication and commitment of animal charities and not-for-profit organisations, their employees and volunteers. The Awards which have captured the hearts of animal lovers across the UK attracted no fewer than 5,371 nominations last year.
Once again there are three awards categories:
Animal Charity Team of the Year
Equine charities work tirelessly to provide a better life for horses, ponies and donkeys all over the UK and make a huge difference to the health and wellbeing of the animals they come into contact with. Petplan and ADCH are looking for a charity team that has worked together to make a positive change to the lives of animals.
Animal Charity Volunteer of the Year
Without volunteers all charities would struggle to survive as staff, resources and finances would be stretched to the limit. It takes a special person with real compassion towards animals to give up their free time on a regular basis. Petplan and ADCH are looking for a dedicated volunteer who shows a real commitment to an animal charity.
Animal Charity Employee of the Year
Staff are the backbone of any equine charity, covering all sorts of roles to ensure the smooth running of the organisation. It is down to their constant hard work that the charity can help animals in need. Petplan and ADCH are looking for a hard working employee who is passionate about their job, day in, day out and makes a difference to the rest of the staff and charity as a whole.
The awards are for charities based in the UK, Ireland and the Channel Islands. Among the equine charities nominated last year were Redwings Horse Sanctuary, HorseWorld, Racehorse Rescue Centre, Seven Acre Horse Sanctuary, Veteran Horse Welfare and Blue Cross.
Three finalists for each category will be selected by an impartial and independent panel of key industry representatives and will be invited to attend the Petplan and ADCH Animal Charity Awards evening in May where the winners will be announced.
"Petplan Equine works closely with equine charities throughout the UK and we see first-hand the dedication and commitment of the many employees and volunteers who work tirelessly to improve the lives of horses, ponies and donkeys," said Isabella von Mesterhazy, Petplan's Head of Marketing. "These awards are an opportunity for equine charity teams and workers to be honoured for their contribution to animal welfare in general and for their hard work to be recognised by a wider audience."
To nominate a charity team or individual who deserves to be recognised for their outstanding contribution to equine welfare go to www.petplan.co.uk/charityawards. Nominations open on 5th October 2015 and close on 15th February 2016.
For more information please contact:
| | |
| --- | --- |
| Name | Telephone |
| Kate Hopkins | (0208) 580 8024 |
Petplan Equine offers comprehensive insurance cover for horses and ponies aged from 30 days. Established 25 years ago, Petplan Equine understands the evolving equestrian market and strives to enhance knowledge and understanding of the equine world through employing horse enthusiasts and working closely with the equine industry.
Petplan Equine is part of the Petplan brand. Founded in 1976, Petplan is the UK's largest pet insurance provider, offering comprehensive cover for dogs, cats, rabbits and horses.
Note to editors:
Media enquiries: for further information, please contact:
Andrea Worrall at The GPC by email: [email protected] t: (01608) 654040
Tilly Tayler-Levy at The GPC by email: [email protected] t: (01608) 654040