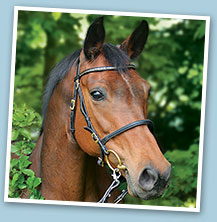 Press room
2017 press releases
Posted: 02/02/17
TEN NEW AMBASSADORS SELECTED TO FLY THE FLAG FOR PETPLAN EQUINE
Petplan Equine, one of the UK's leading specialist equine insurance providers, today announces the final ten chosen Ambassadors who will spend 2017 helping to promote the brand and the benefits of insuring your horse. Petplan Equine was looking for riders from its' own customer base who are well known in their local equestrian community and compete regularly.
Insuring horses and paying claims for over 28 years, Petplan Equine has gained a vast amount of knowledge about the conditions horses can endure. The company also has a strong relationship with the veterinary profession. Petplan Equine asks its' Ambassadors to support them in highlighting to the equestrian community the importance of responsible horse ownership and the benefits of horse insurance in keeping horses healthy and happy. All Petplan Equine Ambassadors will be provided with branded kit as well as £500 towards competition entries and training costs. They will also benefit from media training to help further their equestrian careers.
"During the selection process it was quite clear that the riders had a deep sense of responsibility in the care of their horses and that they were all well respected members of their local equine community. We can't wait to start working with our ten new Ambassadors so that we can give something back to our customers and help them achieve their own ambitions in partnership with Petplan Equine," said Kate Hopkins, Petplan Equine Marketing Executive.
Petplan Equine 2017 Ambassadors:

AMY TILSTON from Mawdesley, Lancashire
CHARLOTTE WADLEY from Painswick, Gloucester
JACK STANCOMBE from Malmesbury in Wiltshire
JULIETTE EDMONDS from Buntingford in Hertfordshire
LAURA GORDON from Wick in West Sussex
LAUREN HYDE from Poole in Dorset
LYNDSEY RYDER from Bengoe in Hertfordshire
NELLE DISLEY from Great Shelford in Cambridgeshire
RACHAEL BARKER from Sandiacre near Nottingham
RICHARD RAFFEL from Windsor in Berkshire
For further information on Petplan Equine Ambassadors visit www.petplanequine.co.uk/ambassadors
ENDS
---
BIOGRAPHIES for each Petplan Equine Ambassador listed below.
AMY TILSTON from Mawdesley in Lancashire is a full time Radiographer at a major trauma hospital and rides her two horses Tico, an eight year old British Warmblood and Jasper, a five year old Sport Friesian in her spare time. She also fits in teaching some regular clients. Amy has made several claims with Petplan Equine in recent years for Tico, who was diagnosed with kissing spine. At one point she was even told he'd never make a dressage horse. The pair have since proved that wrong and this 18.2hh horse with fairy tale looks has qualified for the Petplan Equine Area Festival Championships at Novice, Elementary and in 2016 Medium level. Having experienced the caring and knowledgeable insurance service Petplan Equine provide Amy is keen to spread the word in her role as an Ambassador. "I chose Petplan Equine to insure my horses because of the exceptional reputation the company has. The support given to British Dressage and sponsorship of the Petplan Equine Area Festivals was also a factor. I look forward to encouraging fellow riders to insure with the company because I know they will get outstanding service," said Amy.
---
CHARLOTTE WADLEY from Painswick in Gloucestershire currently rides five horses, three of which she owns, riding the other two for their owners. As well as running her own yard Charlotte also works for local Cotswold holiday company. Her horses are Ashford Prince, now 29 and still in light work, Evening Star, a 10 year old Thoroughbred-cross gelding and Morning Glory an eight year old mare who is full sister to Evening Star.
"Petplan Equine was recommended to my parents when they bought my first pony and we have been loyal customers ever since. Evening Star has had two cases of colic and a neck injury which I claimed for and without the help we have had from Petplan Equine I would definitely not have had the peace of mind that my horse was having the best treatment, giving him the greatest chance of a full recovery. As an Ambassador I can now use my experience to tell all my equestrian contacts about Petplan Equine and the benefits of horse insurance," commented Charlotte.
With a season of eventing and dressage ahead of her in 2017, Charlotte will have plenty of opportunity to do this.
---
JACK STANCOMBE from Malmesbury in Wiltshire, has been a Petplan Equine sponsored rider for almost two years and appreciated it so much he applied for the role of an Ambassador for the company for 2017. Competing five horses in 2017 will certainly keep Jack occupied.
"The help and support I have already had from Petplan Equine has really made a difference to my career with horses. As a company I know that when they deal with a claim a knowledgeable horse person will be on the end of the phone to help and advise me, which certainly makes the stress of having an injured or poorly horse so much easier. I can't wait to continue to work with Petplan Equine and spread the word about the great help I have received both as a customer and as an Ambassador," commented Jack.
---
JULIETTE EDMONDS from Buntingford in Hertfordshire works as an equine vet for Tyrells Equine Clinic in North Hertfordshire. Combining the job of a busy vet with competing two horses Guess Again a 20 year old cob and Bubba Gump a nine year old Warmblood-cross means that Juliette has to have a super organised routine. Selected as one of Petplan Equine's sponsored riders in 2015, Juliette reapplied to be an Ambassador and continue her work with Petplan Equine. During her time as a sponsored rider Juliette helped with features and other 'PR' activity and is looking forward to doing more of this. In her role as an equine vet she is perfectly positioned to give advice and share her experiences of having her horses insured through Petplan Equine to her clients who often ask her about insurance and which company to use.
Juliette adds "I insure my horses with Petplan Equine because of the reputation the company has especially the full veterinary fee cover up to 25 years of age as one of my horses Guess Again is still competing at the age of 21. In my job I see so many horse owners and I can honestly share my experiences with Petplan Equine as a customer as well as the other support I have received from them. I am really looking forward to building on this and doing more as an Ambassador."
---
LAURA GORDON from Wick in West Sussex is a veterinary nurse in a small animal practice, so is very familiar with Petplan as an insurance company and its reputation. Being the owner of three horses she has also experienced Petplan Equine – the specialist horse insurance part of the business. Her horses Nelson a 25 year old Welsh Cob, Ransome an 18 year old Thoroughbred-cross and Finley an eight year old Irish Thoroughbred all compete at different levels which certainly keeps Laura busy when not at work.
"I had first-hand experience of how much help Petplan Equine can give, which enabled me to get my boys back to competition fitness, at times I wasn't sure it would be possible. Working in the veterinary industry combined with competing I come across many pet and horse owners to whom it is so easy to recommend Petplan and Petplan Equine. In my role as an Ambassador I will do as much as I possibly can to promote the company and show the benefits of insurance as an absolute necessity," commented Laura.
---
LAUREN HYDE from Poole in Dorset says her work in the NHS as a Transformation Manager has enhanced her leadership skills and enabled her to apply this expertise to her riding and teaching. Riding and competing the two horses she owns certainly requires plenty of planning and organisation which Lauren seems to take in her stride as in between all this she gained an Equine Sports' Massage Diploma which in turn has developed her understanding of the horse and the way they move.
Having been a customer of Petplan Equine for a long time, Marley one of Lauren's previous horses had surgery for kissing spine, she is keen to represent Petplan Equine as an Ambassador and can't wait to get out on her own horse Lady as well as the new horse she has purchased to spread the word about insurance and the benefits. Lauren adds, "I would be very proud to go to events as a Petplan Equine Ambassador where I can talk to other horse owners and help them understand more about horse insurance and why it is so important for all our horses' well-being".
---
LYNDSEY RYDER from Bengoe in Hertfordshire is over the moon to have been selected to be a Petplan Equine Ambassador. Max, her Welsh Section D Gelding is not a natural born dressage horse but they both have worked extremely hard to get to the level they now compete at in dressage.
"Max was extremely poorly when he was five, he had Hepatitis and with the help of Petplan Equine we managed the hard road to recovery. It was after that I decided to join British Dressage. We have gone from strength to strength and now have quite a list of achievements to our name including qualifying for two Petplan Equine Area Festivals," said Lyndsey. Lyndsey is now eager to show how you don't need a flashy horse to do well in the discipline of dressage and as an Ambassador will be able to identify with and encourage riders to enjoy participating in dressage especially the Petplan Equine Area Festivals.
---
NELLE DISLEY from Great Shelford in Cambridgeshire will be the youngest of the 10 Petplan Equine Ambassadors – she may be just 15 but she already has ambitions to be a vet and has a very professional approach to her horses, apparently, she sat on her first horse at only two days old!
As Nelle prepares for her GCSEs this year she is determined to make the most of her role as a Petplan Equine Ambassador intending to work with the Pony Club and Riding Club to promote the importance of horse insurance and the benefits of insuring with Petplan Equine.
Nelle considers herself very lucky to have been brought up with horses and sees this opportunity as an exciting first step into a career in the equestrian world.
---
RACHAEL BARKER from Sandiacre near Nottingham has a wide and varied equestrian background. Having competed in eventing, dressage, show jumping, showing and side-saddle, she has decided to focus on her side-saddle riding and classical equitation in 2017, an area of growth in the UK equestrian calendar. Rachael is another of the Ambassadors who was selected as a Petplan Equine sponsored rider in 2015, and applied to be considered as a 2017 Ambassador. She is delighted her relationship with the company will continue.
"I am really looking forward to 2017," she said, "Deciding to focus on side-saddle and equitation is quite a big decision for me but I feel Kingsclough Masquerade's success in 2016 should be built upon and it will be my role as an Ambassador for Petplan Equine to communicate the benefits of insurance and the company to a relatively new audience."
---
RICHARD RAFFELL a riding instructor with the Household Cavalry based in Windsor, Berkshire brings a new dimension to the Ambassador programme for 2017. Show jumping his horse Eros with his wife's support is his passion when he is not working. With ambitions to qualify for the Services Class at Olympia, The London International Horse Show, Richard is prepared to work very hard in his role as an Ambassador for Petplan Equine. He explains, "I have insured with the company since my first horse and when I have had to make a claim it has been hassle free and easy which gives me such peace of mind. To be able to communicate this to the army recruits I train and the wider public at shows and through social media will be so rewarding, I'm really looking forward to it."
---
EDITORS NOTES
Petplan Equine offers comprehensive insurance cover for horses and ponies aged from 30 days old. Established over 25 years ago, Petplan Equine understands the evolving equestrian market and strives to enhance knowledge and understanding of the equine world through employing horse enthusiasts and working closely with the equine industry.
Petplan Equine is part of the Petplan brand. Founded in 1976, Petplan is the UK's largest pet insurance provider, offering comprehensive cover for dogs, cats, rabbits and horses.
For further information visit www.petplanequine.co.uk/ambassadors
For more information on Petplan Equine visit www.petplanequine.co.uk
Follow Petplan Equine on social media:
Facebook www.facebook.com/PetplanEquineUK
Twitter @PetplanEquine
YouTube www.youtube.com/user/PetplanUK
Petplan Equine enquiries: for further information, please contact:
Kate Hopkins at Petplan Equine by email kate.hopkins@allianz.co.uk or call 0208 707 8335
Petplan Equine Media enquiries: for further information, please contact:
Bridget Jennings or Amy Garland at JB Promotions by email: petplan-equine@jbpromotions.co.uk or call 01458 250 200