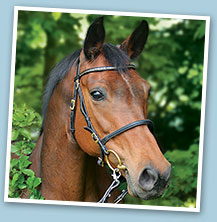 Press room
2017 press releases
Posted: 14/08/17
LOCAL RIDER QUALIFIES FOR PETPLAN EQUINE AREA FESTIVAL FINAL
Dressage riders were out in force at Myerscough College near Preston on 27-30 July for the 19th Petplan Equine Area Festival of 2017, the classes ranged from Preliminary through to Inter 1. The Petplan Equine Area Festivals take place at 27 top competition venues across the UK which allows riders the chance to compete under championship-style conditions. This gives grassroots riders the chance to experience the atmosphere and rise to the challenge with the back-up of a supportive and friendly environment.
Petplan Equine Ambassador Amy Tilston from Mawdsley, near Chorley, had great success on the first day of competition. Amy with her horse Diamantico, a nine-year-old home bred British Warmblood, won the Medium class with an excellent score of 70.25%. Tico (as he is known at home) is a Lancashire horse through and through, having been born at Haskin, near Preston and standing at 18.2hh he is certainly very impressive. The pair followed up this win with another, all be it unexpected, first place in the Advanced Medium Class with 65.38%. "I was super made-up to win the Medium class which felt really fluent," said Amy. "I couldn't really believe it when I won the second class as well because I don't have a lot of experience at that level, in fact I have only completed three competitions before this one."
Amy and Tico have now qualified for the Petplan Equine Area Festival Final at Fieldhouse Equestrian in Staffordshire on 22-24 September. There are eight Petplan Equine Festival Finals which take place during September and October 2017. The competition culminates in the Petplan Equine Area Festival Championships, which are part of the Winter Dressage Championships at Hartpury College, in Gloucestershire in April 2018. In addition, there is to be a dedicated competition for under-18 riders.
Amy has worked her way up through the ranks in the Petplan Equine Area Festival competitions which are now in their 19th year of sponsorship. "I'm not from a horsey background," explains Amy, "It was not very long ago that I was longing for a win in my first competition, I was definitely not thinking I would be in a position to win at this level of competition!".
To find out more about the Petplan Equine Area Festival series please visit: www.petplanequine.co.uk/area-festivals.
ENDS
---
EDITORS NOTES
Petplan Equine offers comprehensive insurance cover for horses and ponies aged from 30 days old. Established over 25 years ago, Petplan Equine understands the evolving equestrian market and strives to enhance knowledge and understanding of the equine world through employing horse enthusiasts and working closely with the equine industry.
Petplan Equine is part of the Petplan brand. Founded in 1976, Petplan is the UK's largest pet insurance provider, offering comprehensive cover for dogs, cats, rabbits and horses.
For further information visit www.petplanequine.co.uk/ambassadors
For more information on Petplan Equine visit www.petplanequine.co.uk
Follow Petplan Equine on social media:
Facebook www.facebook.com/PetplanEquineUK
Twitter @PetplanEquine
YouTube www.youtube.com/user/PetplanUK
Petplan Equine enquiries: for further information, please contact:
Kate Hopkins at Petplan Equine by email kate.hopkins@allianz.co.uk or call 0208 707 8335
Petplan Equine Media enquiries: for further information, please contact:
Bridget Jennings or Amy Garland at JB Promotions by email: petplan-equine@jbpromotions.co.uk or call 01458 250 200