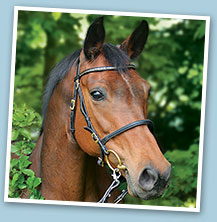 Press room
2017 press releases
Posted: 05/09/17
PETPLAN EQUINE 'AREA FESTIVAL FEVER' AT SPARSHOLT COLLEGE EC
During the August Bank Holiday Weekend Sparsholt College Equine Centre hosted the 25th Petplan Equine Area Festival of the 2017/18 season. Petplan Equine, one of the UK's specialist horse insurance providers, has sponsored the Area Festivals for 19 years. The new style Petplan Equine Area Festivals introduced this year have involved more horse and rider combinations than ever before with 27 Area Festivals and eight Petplan Equine Festival Finals which start in September. The next step on from the Finals is the Area Festival Championships which take place at Hartpury, Gloucestershire in April 2018.
Dressage riders were out in force at Sparsholt College Equine Centre on 25-27 August for the Petplan Equine Area Festival where classes ranged from Preliminary through to Inter II. The Area Festivals take place at top competition venues across the UK and allow riders the chance to compete under championship-style conditions. This gives grassroots riders the chance to experience a real competition atmosphere and rise to the challenge with the back-up of a supportive and friendly environment.
Gemma Doré rode Bess V in the Preliminary Bronze competition and was over the moon to be placed eighth with a score of 65.9% and qualify for the next stage of the competition. Bess V is normally a driving pony and Gemma started riding her in January to help at the yard she is stabled at. The coloured pony's early history is unknown, but she was discovered by yard owner and well-known carriage driver Di Hayes at a riding school. She caught Di's eye to buy for someone looking for a bombproof pony and she has been with Di ever since. "I haven't done much dressage at all really," commented Gemma. "In fact this was probably only my fifth or sixth competition. I have been amazed how friendly everyone is here, from fellow competitors to the organisers and the judges. No matter what sort of horse you are on even a little driving pony all the comments from the judges are so encouraging. I certainly did not think I would be lining up to collect a rosette today, I have loved every minute of it."
Kate Hopkins, Senior Marketing Executive commented, "This is Petplan Equine's 19th year of sponsoring the Area Festivals giving true amateur riders a taste of the big time! We congratulate all riders who qualified for the Area Festival at Sparsholt College Equine Centre and hope they enjoyed their day."
To find out more about the Petplan Equine Area Festival series please visit: www.petplanequine.co.uk/area-festivals.
ENDS
---
EDITORS NOTES
Petplan Equine offers comprehensive insurance cover for horses and ponies aged from 30 days old. Established over 25 years ago, Petplan Equine understands the evolving equestrian market and strives to enhance knowledge and understanding of the equine world through employing horse enthusiasts and working closely with the equine industry.
Petplan Equine is part of the Petplan brand. Founded in 1976, Petplan is the UK's largest pet insurance provider, offering comprehensive cover for dogs, cats, rabbits and horses.
For further information visit www.petplanequine.co.uk/ambassadors
For more information on Petplan Equine visit www.petplanequine.co.uk
Follow Petplan Equine on social media:
Facebook www.facebook.com/PetplanEquineUK
Twitter @PetplanEquine
YouTube www.youtube.com/user/PetplanUK
Petplan Equine enquiries: for further information, please contact:
Kate Hopkins at Petplan Equine by email kate.hopkins@allianz.co.uk or call 0208 707 8335
Petplan Equine Media enquiries: for further information, please contact:
Bridget Jennings or Amy Garland at JB Promotions by email: petplan-equine@jbpromotions.co.uk or call 01458 250 200