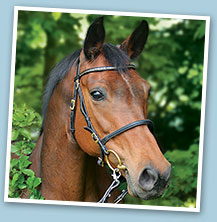 Press room
2017 press releases
Posted: 18/09/17
PETPLAN EQUINE 'AREA FESTIVAL
FINALS

FEVER'

Petplan Equine, one of the UK's specialist horse insurance providers, has sponsored the Area Festivals for 18 years. The new style Petplan Equine Area Festivals have involved more horse and rider combinations than ever before with 27 Petplan Equine Area Festivals and just about to begin, eight Petplan Equine Festival Finals.
'Festival Fever' began in May 2017 with Petplan Equine Area Festivals taking place from Aberdeenshire to the Channel Islands. This celebration of dressage at all levels from Preliminary to Intermediate II has to date involved over 3,000 competitors in 22 of the 27 Festivals to happen to date before the first Area Festival Final takes place on 22-24 September.
The eight Finals which run until 28-30 October have a fantastic 1,520 rosettes up for grabs and 19 first place sashes for classes at each making a total of 152 in all! The next step on from the Finals is to the Petplan Equine Area Festival Championships which take place at Hartpury, Gloucestershire in April 2018, so there is all to play for.
"British Dressage and Petplan Equine are very excited about the new style Area Festivals for 2017/18 and the success of the series so far," commented Kate Hopkins, Senior Marketing Executive at Petplan Equine. "The Area Festivals have always been popular and we are so pleased even more riders are now experiencing the thrill of competing in championship-style conditions."
"This season has certainly heralded a whole new chapter for this dressage favourite. Petplan Equine really does understand the need to encourage more participation in our sport, which makes it all the more exciting. The new format is the result of a great deal of planning and member consultation to arrive at a series within reach for so many riders," commented British Dressage CEO Jason Brautigam.
To find out more about the Petplan Equine Area Festival series please visit: www.petplanequine.co.uk/area-festivals.
ENDS
---
EDITORS NOTES
Petplan Equine offers comprehensive insurance cover for horses and ponies aged from 30 days old. Established over 25 years ago, Petplan Equine understands the evolving equestrian market and strives to enhance knowledge and understanding of the equine world through employing horse enthusiasts and working closely with the equine industry.
Petplan Equine is part of the Petplan brand. Founded in 1976, Petplan is the UK's largest pet insurance provider, offering comprehensive cover for dogs, cats, rabbits and horses.
For further information visit www.petplanequine.co.uk/ambassadors
For more information on Petplan Equine visit www.petplanequine.co.uk
Follow Petplan Equine on social media:
Facebook www.facebook.com/PetplanEquineUK
Twitter @PetplanEquine
YouTube www.youtube.com/user/PetplanUK
Petplan Equine enquiries: for further information, please contact:
Kate Hopkins at Petplan Equine by email kate.hopkins@allianz.co.uk or call 0208 707 8335
Petplan Equine Media enquiries: for further information, please contact:
Bridget Jennings or Amy Garland at JB Promotions by email: petplan-equine@jbpromotions.co.uk or call 01458 250 200