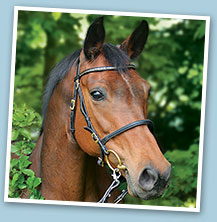 Press room
2017 press releases
Posted: 25/09/17
NOMINATIONS ARE NOW OPEN FOR THE PETPLAN VETERINARY AWARDS AND THE PETPLAN & ADCH ANIMAL CHARITY AWARDS 2018
Nominations for the Petplan Veterinary Awards and the Petplan & Association of Dogs and Cats Homes (ADCH) Animal Charity Awards are now open. These prestigious awards celebrate the exceptional work of veterinary practices and not-for-profit organisations across the UK, providing the opportunity to recognise the dedication and commitment of both individuals and teams.
Petplan sees the awards as a way to celebrate the hard work of all those who look after our animals, from Vets to Charity Volunteers, Veterinary Nurses and Support Staff. The winners will be chosen by a panel of independent judges, made up of leading professionals across a number of fields. All of those nominated will receive a certificate to recognise the contribution they make and show how valued they are within their community.
There are five categories for the Veterinary Awards and within the 14,000 plus nominations for Vet of the Year and Practice of the Year, the equine sector is well represented and we hope to see even more nominated this year. With three categories for the Animal Charity Awards, equine charities also receive many nominations as a result of the amazing work they do thanks to the army of incredible staff and volunteers that keep them going 365 days a year.
Petplan's Head of Marketing and Ecommerce, Isabella Von Mesterhazy said, "The Petplan Veterinary Awards and Animal Charity Awards are an opportunity to say thank you to the hard-working professionals and volunteers that help improve the lives of animals. We would encourage as many people as possible to nominate their pet or equine veterinary practice and recognise the work of animal charities in these prestigious awards.
If you know of someone who deserves recognition for their efforts, head to the Petplan Equine website and nominate them for the Awards www.petplanequine.co.uk/awards. Nominations close on 12th January 2018.
ENDS
EDITORS NOTES
There will be five categories for the Petplan Veterinary Awards 2018:
Practice of the Year
Practice Manager of the Year
Practice Support staff of the Year
Vet Nurse of the Year
Vet of the Year
There will be three categories for the Petplan & ADCH Animal Charity Awards 2018:
Animal Charity Volunteer of the Year
Animal Charity Employee of the Year
Animal Charity Team of the Year
To find out more please visit: www.petplanequine.co.uk/awards
ENDS
---
EDITORS NOTES
Petplan Equine offers comprehensive insurance cover for horses and ponies aged from 30 days old. Established over 25 years ago, Petplan Equine understands the evolving equestrian market and strives to enhance knowledge and understanding of the equine world through employing horse enthusiasts and working closely with the equine industry.
Petplan Equine is part of the Petplan brand. Founded in 1976, Petplan is the UK's largest pet insurance provider, offering comprehensive cover for dogs, cats, rabbits and horses.
For further information visit www.petplanequine.co.uk/ambassadors
For more information on Petplan Equine visit www.petplanequine.co.uk
Follow Petplan Equine on social media:
Facebook www.facebook.com/PetplanEquineUK
Twitter @PetplanEquine
YouTube www.youtube.com/user/PetplanUK
Petplan Equine enquiries: for further information, please contact:
Kate Hopkins at Petplan Equine by email kate.hopkins@allianz.co.uk or call 0208 707 8335
Petplan Equine Media enquiries: for further information, please contact:
Bridget Jennings or Amy Garland at JB Promotions by email: petplan-equine@jbpromotions.co.uk or call 01458 250 200