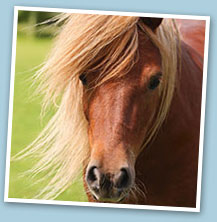 Monthly diary — June
Lucinda Green
Badminton was just fascinating, being properly influenced by the cross-country – unlike last year.
The tough course achieved the desired affect – with a multitude of run-outs and good riders being left by the wayside. Piggy French, William Fox-Pitt and Tina Cook all had blunders, with Tina and Miner's Frolic suffering a ducking in the infamous Lake.
A poor run once in a while helps sharpen up riders, but it's never good for a horse to fall. While our selectors are left scratching their heads, the Australians flew with Paul Tapner winning, and 10th, Bill Levett, and Sam Griffiths winning Chatsworth a week later - his second Spring CIC 3* success.
I watched the cross-country all over again a week later on TV– you can learn so much from analysing others. It emphasised again how important the rider's weight is, as well as the horse's need for freedom of his head at the last second before take off.
Paul Tapner demonstrated this only too well, saving himself from a real crunch at the coffin by throwing his weight back and giving his horse the room he needed to use his fifth leg.
As for Bill, he has been seen by an allergy expert – I have not been happy with his wind for a while despite being passed fit by an eminent wind specialist last summer. He puffs too much and coughs after the cross-country, so I have been reluctant to push him faster.
Apparently he is allergic to barley and possibly wheat so I have changed his diet and now we will wait to see if there is any improvement.