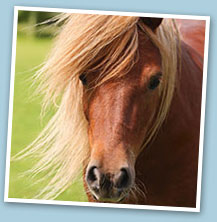 Monthly diary — November
Lucinda Green
"We took the tough decision to part with Willy – he's returning to his previous rider in Australia.
She loves him as much as we do and is happy to go with the 80 per cent success rate shock wave treatment offers for his unusual condition - a bone chip in his neck. Lissa is deeply sad and being unbelievably brave. It is the one time we set out to buy a serious horse and she feels like her chance has gone.
"Bill fortunately is back to normal although it has taken longer than I expected. He was sound even immediately after his accident [see last month] but felt slightly jarred. It was only after my equine masseuse gave him a final check that I pulled him last minute from Gatcombe Intermediate. She explained he was still protecting himself muscularly.
After her recommended easy week, he felt quite different. It just shows how difficult it is to be objective about your own horse, especially if there is something you want him to do. "We had always planned to follow Bill's run of intermediates with a Novice finale at Dauntsey.
After his best dressage and excellent showjumping, his spooky start cross-country didn't stop him clocking the fastest time to finish third. Now, while I'm in the US, a friend is preparing him, from the field, for hunting - if he can be caught.
"Here in the States, I went to Fair Hill CCI***. At Burghley I had watched the US riders and seen a distinct lack of cross-country flair.
At Fair Hills though, despite heavy rain and appalling conditions, they rode with real guts. It was good to see."