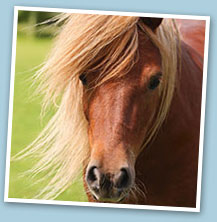 Monthly diary — September
Lucinda Green
I am absolutely thrilled about the Olympics. The team did fantastically, especially as we didn't exactly have a flying start, with Zara and then Lucy being unable to compete. The difficulties continued in Hong Kong too, with Parkmore Ed initially seeming slightly below par. Things just weren't going our way.
For the team to then galvanise themselves and be so positive that they won two bronze medals is stunning. It is annoying to hear people suggesting they didn't do well. We did lose a couple of our main contenders but the person who stepped in did the best of all — Tina rode way above my expectations. It is fascinating the way things work out.
The cross-country in Hong Kong also led to some people being critical of the unattainable time. Why does this matter? Surely the aim is to ride your horse as fast as you safely can around the course. In the 25 years Gatcombe has been running, very few people have ever been inside the time. Competitors should be riding by the seat of their pants, not by their watches.
Back home, I think it may be a strange few weeks for the team members — it is difficult, after being spotlighted and under so much pressure, to adjust back to daily eventing life. Very soon the Olympics will seem like a dream. However, with Burghley around the corner they will have to refocus quickly, to do what they all do best.