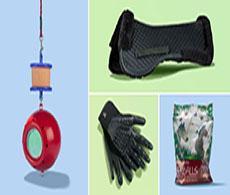 Christmas gifts your horse will thank you for
Like any member of your family, your horse deserves a festive treat. But finding the right present can be tricky. To help, we've rounded up a selection of great gifts that will help to keep him healthy, happy and snug at this time of year.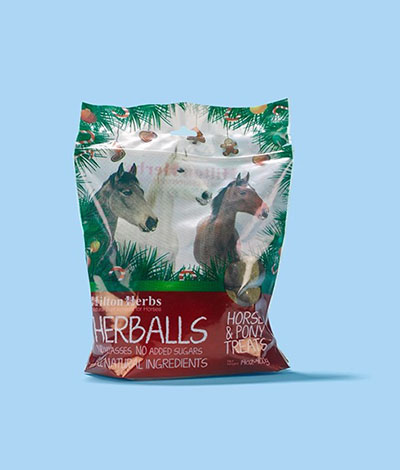 Christmas Herballs by Hilton Herbs, from £2.30
You're sure to want to give your horse tasty festive titbits and, thanks to Hilton Herbs' all-natural Herballs, his Christmas treats can be healthy too. As the name suggests, Herballs are made of herbs including garlic, mint, rosemary and oregano, as well as alfalfa, linseed and wheat flour. Plus, they're free of molasses, additives, artificial sugars and flavourings, making them suitable for laminitic or insulin-resistant horses.
To ensure they're the gift that keeps on giving well into the new year, you could also incorporate them as part of your training, when carrying out stretches, or to assist in catching or loading. Of course, you can simply give them as a treat or reward, as part of your horse's usual calorie-controlled diet.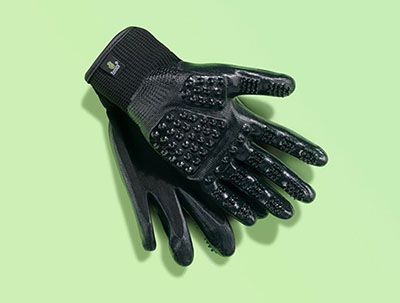 HandsOn Grooming Gloves, from £22.50
However ergonomic your grooming brush is, nothing ever seems to work as well around your horse as your own hands – a concept which these HandsOn Grooming Gloves fully embrace. The gloves can be used for both dry grooming or as part of a wash, and they allow you to massage and groom your horse at the same time. Who wouldn't want that relaxing, bonding experience for Christmas?
Using the HandsOn Gloves also means you don't have to switch brushes, as they're designed to tackle tough stains both on your horse's body and around the more sensitive leg and face areas – making grooming a little easier (a bit of a gift for you, too!). And, come Spring, they'll take some of the work out of removing your horse's moulting coat.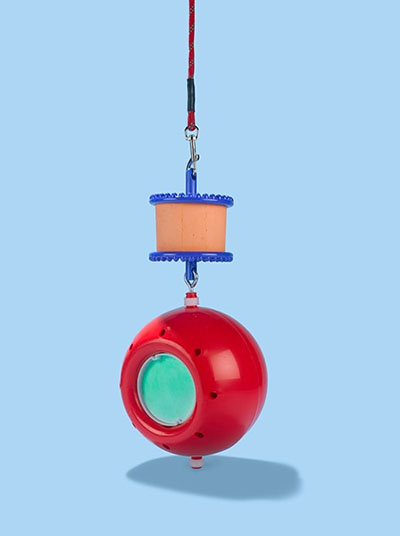 Likit Boredom Breaker, from £25.99
With your horse spending more time indoors at this time of year, a Likit Boredom Breaker can help to spread some festive cheer by providing a fun mental challenge and keeping him entertained. It can be hung from his stable and, as it spins and moves around, will give him the chance to work out how to get at the delicious natural flavours (such as apple, banana and Himalayan rock salt) inside. It comes in a variety of colours, including lilac, red, glitter pink or aqua, and 250g and 650g refills are available to keep the fun going all year long.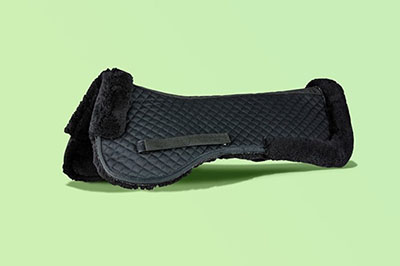 WeatherBeeta Marino Half Pad, from £54.99
This might look more like a gift for you but, as it promises to keep your horse comfortable, he'll likely appreciate it just as much. Made from soft polycotton quilting on the outside, the WeatherBeeta's inner pads have a merino lining that's designed to wick away moisture and relieve saddle pressure. It comes in black, chocolate and white. Whether you have your eye on it for dressage or showjumping, it's suitable under your GP, dressage or jumping saddle.